Bespoke Handmade Sliding Door Wardrobe doors in Bristol from Gliderobes
Bristol Bespoke handmade sliding door wardrobe doors from Gliderobes made to order. Our dedicated factory makes everything to order from the highest of quality materials. Ensuring your new wardrobes and built to last.
If you would like to contact us to discuss how we can help you please visit our contact page here.
Site Map:
Keep up to date with our latest news by following us on Facebook here.
Website Design and Development by Chris Maloney Digital Design for Marketing in Chesterfield.
Wardrobes with Sliding Doors
Gliderobes specialise in high quality wardrobes with sliding doors. If you are wanting to upgrade your bedroom with bespoke wardrobes with sliding doors then Gliderobes is for you.
Wardrobes with Sliding Doors are a great way to utilise available space to maximise storage capabilities. Our wardrobes with sliding doors offer quality design and workmanship. The first name in wardrobes with sliding doors is Gliderobes.
Our wardrobes with Sliding Doors are available in a vast range of sizes, shapes and colours. Allowing you to perfectly design your ideal wardrobes with sliding doors.
Gliderobes Wardrobes with Sliding Doors
Gliderobes expertly specialise in the manufacture of wardrobes with sliding doors. Designed to compliment any bedroom to truly enhance the appearance with our wardrobes with sliding doors.
Sliderobes sliding wardrobes
Here at Gliderobes we specialise in bespoke sliding wardrobes far better superior to Sliderobes. Sliderobes offer a less bespoke service compared to us here at Gliderobes. If you are looking for sliding wardrobes or sliding wardrobe kits then contact us today.
Gliderobes offer superbly engineered wardrobes that fit perfectly in to any size or space. Allowing for maximum use of space through our clever designs.
Mirrored Sliding Doors
Beautifully designed mirrored sliding doors while looking great give the illusion of increased space. Visually doubling the size of the room but complimenting it completely.
If you are wanting to maximise your storage space while drastically improving the sense of space then a mirrored sliding wardrobe is the answer. Gliderobes mirrored sliding doors are built to your exact size and shape. Allowing for greater practicality added with a stunning design.
Flat Pack Wardrobes
Our designs allow us to send them to you as flat pack wardrobes, for either self installation or by a professional. For more information about our customer and bespoke flat pack wardrobe systems contact us here today.
Design your own wardrobes
With Gliderobes you can design your own bespoke wardrobe system. Manufactured to the highest of standards to fit perfectly in your available space. Visit our build guide here to design your own wardrobes.
DIY Sliding Wardrobes
The bespoke sliding wardrobes we manufacture for you are great as DIY Sliding Wardrobes. With all the exact parts and instructions supplied for your very own bespoke quality sliding wardrobe.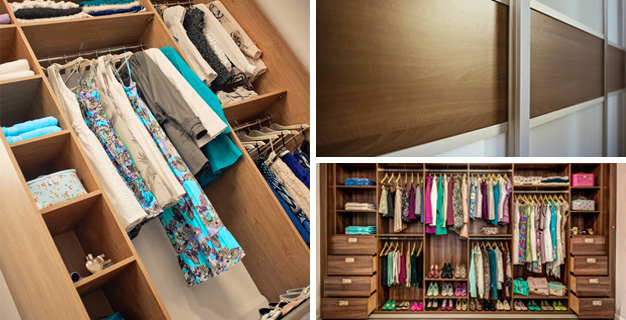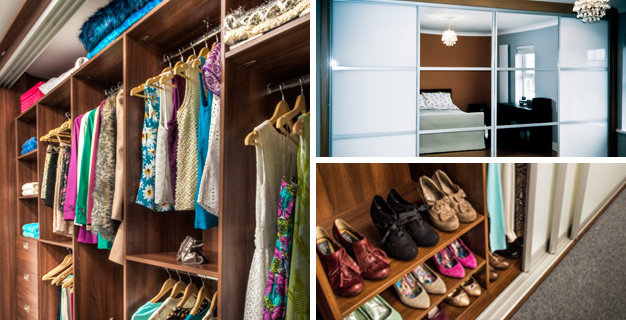 The Design
MADE TO ORDER
Gliderobes entirely bespoke wardrobes are made to order. This ensures you get exactly the design, size and specification you want.
The Bedroom
SLEEK DESIGN

Gliderobes fitted wardrobes truly enhance the look and feel of any room. Maximizing your space with efficient and clever features.
The Finish
CONSISTENT QUALITY

Gliderobes make everything entirely to fit your exact requirements. Made to order just as you want them to the highest of quality.
We're Thinking for you…
If you're considering building your own fitted sliding door wardrobe, then probably you may not have direct experience to draw from. As we have installed thousands of sliding door wardrobes, you can build your wardrobe on 'our experience'. Using our predetermined solutions, we have established methods to fit your space, even if walls, floor and ceilings are not plumb and level.
We are the ONLY company on the internet who offer a full bespoke solution. All other internet companies require YOU to decide how you are going to fit the wardrobe. Using our on-line quotation and buying section, you simply measure your room and answer the questions asked – we do all the calculations for the number of doors required, external framework, interior and all fixing components.